Social marketing is defined as the "design, implementation and control of programs aimed at increasing the acceptability of a social idea or practice in one or more group of target adopters.
CONTENTS:
CONCEPT OF SOCIAL MARKETING
TYPES OF SOCIAL MARKETING
SOCIAL MEDIA MARKETING WEBSITES
ADVANTAGES OF SOCIAL MARKETING
DISADVANTAGES OF SOCIAL MARKETING
OPPORNUITIES OF SOCIAL MARKETING
CONCEPT OF SOCIAL MARKETING :Social media marketing is the use of social media platforms to connect with your audience to build your brand, increase sales, and drive website traffic. This involves publishing great content on your social media profiles, listening to and engaging your followers, analyzing your results, and running social media advertisements.
Social Marketing Theory is a framework that is helpful in planning, designing, implementing and evaluating social campaigns with information sharing as its major objective. It uses creativity, rather than depending on public service announcements, like in the past for giving out information. Information is packaged and distributed following a plan so that maximum sharing and outcome is possible.
TYPES OF SOCIAL MARKETING:
There are two types of social marketing: Operational social marketing and strategic social marketing. Operational social marketing is used to change behavior, whereas strategic social marketing is used to form new policies and development strategies.
4P'S OF MARKETING:
The "four Ps of marketing" are the key factors that are involved in the marketing of a good or service. They are the product, price, place, and promotion of a good or service. Often referred to as the marketing mix the four Ps are constrained by internal and external factors in the overall business environment, and they interact significantly with one another.
PRODUCT: Product refers to a good or service that a company offers to customers. Ideally, a product should fulfill an existing consumer demand. Or a product may be so compelling that consumers believe they need to have it and it creates a new demand. Many of the most successful products have been the first in their category. For example, Apple was the first to create a touchscreen smartphone that could play music, browse the Internet, and make phone calls.
PRICE: Price is the cost consumers pay for a product. Marketers must link the price to the product's real and perceived value, but they also must consider supply costs, seasonal discounts, and competitors' prices. In some cases, business executives may raise the price to give the product the appearance of being a luxury. Marketers also need to determine when and if discounting is appropriate. A discount can sometimes draw in more customers, but it can also give the impression that the product is less exclusive or less of a luxury compared to when it is was priced higher.
PLACE: When a company makes decisions regarding place, they are trying to determine where they should sell a product and how to deliver the product to the market. The goal of business executives is always to get their products in front of the consumers that are the most likely to buy them.
PROMOTION: Promotion includes advertising, public relations, and promotional strategy. The goal of promoting a product is to reveal to consumers why they need it and why they should pay a certain price for it. Marketers tend to tie promotion and placement elements together so they can reach their core audiences. For example, In the digital age, the "place" and "promotion" factors are as much online as they are offline. Specifically, where a product appears on a company's web page or social media, as well as which types of search functions trigger corresponding, targeted ads for the product.
SOCIAL MEDIA MARKETING APPS:
These are the four social media apps that are the bare minimum for any social media marketer. They represent the biggest social platforms out there right now.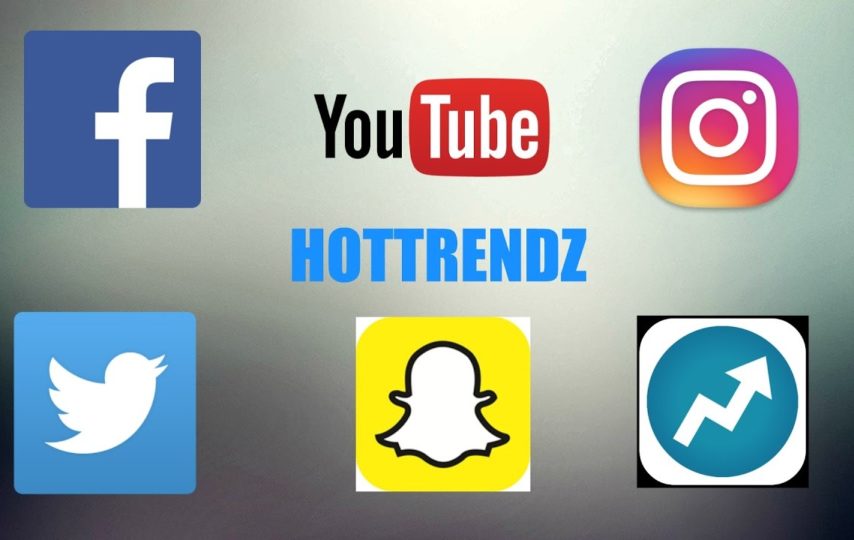 They are:
ADVANTAGES OF SOCIAL MARKETING:
Faster, Easier Communication.
Networking & Partnerships.
Boost Organic Visibility.
Increase Website Traffic.
Branding.
DISADVANTAGES OF SOCIAL MARKETING:
Negative Feedback And Tarnish Brand Name.
Heavily Rely On Ads.
Time-Consuming.
Need To Stay Engaged And Active.
Low ROI.
OPPORNUITIES OF SOCIAL MARKETING:
directly target customers with marketing campaigns.
promote new products or services.
build brand awareness.
personally interact with existing and potential customers